9:00am – 6:00pm, Thursday, November 17
Ngee Ann Kongsi Auditorium @ Education Resource Centre (Level 2), NUS University Town, Singapore
Ada workshop is named after the first computer programmer—Ada Lovelace. The objective of the workshop is to provide a forum for female and minority students at the graduate and advanced undergraduate levels who have interests in software engineering. Ada Workshop is co-located with ESEC/FSE 2022. The event will take place on Thursday, November 17, 2022: The day after the main conference. The workshop program will include keynote talks, invited talks, and interactive panel sessions organized by leading researchers in academia and industry, covering topics about software engineering research, career development advice, and how to be successful in graduate school and beyond. The goal of the workshop program is to strengthen the pipeline of women and underrepresented minority students in the area, providing them with advice and networking opportunities that they might not otherwise receive.
For any questions or additional information about the diversity workshop, please email miranl@microsoft.com.
Program
Times

Session & Talk

Speaker

09:00 – 10:30 am

Session 1: Opening & Keynote

09:00 – 09:05 am

Welcome

Dongmei Zhang


Distinguished Scientist
Deputy Managing Director
Microsoft Research Asia

09:05 – 09:30 am

An Introduction to Ada workshops
Abstract: In this talk, I will introduce the origin, objectives, previous events, and achievements of Ada Workshop, a series of events initiated by Microsoft Research Asia in 2016, named after the first computer programmer, Ada Lovelace. Furthermore, I will briefly introduce Microsoft and Microsoft Research Asia and our actions in empowering Women in Computing.

Miran Lee


Outreach Director


Microsoft Research Asia

09:30 – 10:30 am

Keynote Speech: '10+10=5: Five Lessons Learned from Ten Years in Industry and Almost Ten in Academia'
Abstract: Your work is a large part of your life and can completely change your life, like it changed mine. In this talk, I will outline my professional and personal journey working in industry and academia, and will discuss some successes, challenges, and main lessons learned. I intend this talk to be very interactive and hope it to give you a few ideas of how to navigate your graduate studies and beyond.
Julia Rubin
Associate Professor
The University of British Columbia

10:30 – 11:00 am

Group Photo & Break

11:00 – 12:30 pm

Session 2: Research

11:00 - 11:25 am

Academic research: a personal story
Abstract: Academic research is often driven by curiosity, availability of funding and collaborators, and of course talent, inspiration and hard work of graduate students and postdocs. In this talk, I will tell a story of my own research path over the past almost 30 years, together with some lessons learned.
Marsha Chechik
Professor
University of Toronto

11:25 – 11:50 am

From "Research to Startup" to "Research for Startup"
Abstract: Unlike academic research exploring novel and cutting-edge techniques, research in industry poses unique challenges in practicality and sustainability. In this talk, we will share our journey towards industry research, starting with Scantist, a spin-off from a security research lab in Nanyang Technological University since 2016. Scantist, built upon our extensive research base and deep scientific expertise, provides an automated platform for industry clients to manage their open-source usage. We will then show how we went from research-to-startup to research-for-startup. We are pleased to share our lessons about this transformation through our successful product cases for research-to-startup and research-for-startup. After these years of exploring, we have found an efficient approach to organize research-for-startup. This organizational approach has resulted in outstanding research outputs and excellent industrial products. Our mission is to develop advanced, reliable, and practical technologies that benefit society and humanity.
Yang Liu
Professor
Nanyang Technological University

11:50 - 12:30 pm

Panel: Regarding research
Host:
Rashina Hoda
Associate Professor
Monash University

Panelists:
- Marsha Chechik
Professor
University of Toronto

- Yang Liu
Professor
Nanyang Technological University

- Aldeida Aleti
Associate Professor
Monash University


12:30 – 02:00 pm

Lunch & Networking

02:00 – 03:30 pm

Session 3: Career

02:00 – 02:25 pm

Perspectives on Advancing Academic Career
Abstract: In daily work, a faculty member takes on various roles: research advisor/supervisor, research collaborator, student mentor, course instructor, university service role, professional service role, etc. Across career timeline, a faculty member goes through phases of being junior (often being assistant professor), mid-career (often being associate professor), and senior (often being full professor). When advancing to the mid-career or senior phase, a faculty member sometimes may take on heavy-duty administrative roles such as department chair and college dean, or heavy-duty professional roles such as conference general/program chair and journal editor in chief. This talk discusses perspectives on advancing academic career, choosing academic career paths, and pursuing excellence in the chosen paths.
Tao Xie
Professor
Peking University

02:25 – 02:50 pm

SE Career as a Function of Your Degree and Personality
Abstract: In this talk, I will share my observations on career paths and possibilities when entering the industry with a graduate-level software engineering background, and the ways in which software engineering education and research experience could be beneficial in the industry setting. I will touch on some personal strengths that are useful to cultivate such as empathic technical communication, building a network of professional relationships, and being open to new endeavours (when it is worthwhile).
Vivy Suhendra
Associate Professor
National University of Singapore

02:50 – 03:30 pm

Panel: Industrial & Academic Careers
Host:
Andreea Costea
Research Fellow
National University of Singapore

Panelists:
- Shin Yoo
Associate Professor
KAIST

- Vivy Suhendra
Associate Professor
National University of Singapore

- Rashina Hoda
Associate Professor
Monash University


03:30 – 04:00 pm

Break & Networking

04:00 – 05:30 pm

Session 4:Success in graduate school and beyond

04:00 – 04:25 pm

Reflection and Lessons of My PhD Journey
Abstract: As a faculty member who recently graduated (June 2018), I have started supervising my own PhD students and accumulated several years of experience regarding PhD studies. By sharing stories of my PhD journey, this talk hopes to provide practical advices and provoke active discussions regarding (1) challenges throughout PhD studies, and (2) career choices beyond PhD studies.
Shin Hwei Tan
Assistant Professor
Southern University of Science and Technology


04:25 – 04:50 pm

Navigating Early Faculty Career
Abstract: I started my faculty journey in 2015. I will talk about my experience in these past seven years---how to build a research plan, how to build a research group, how to balance work-life, etc. I will also discuss how my Ph.D. and Postdoc experiences helped me navigate the journey.
Baishakhi Ray
Associate Professor
Columbia University


04:50 – 05:30 pm

Panel: Pros and cons of being a woman in the software engineering research community / Improve communication
Host:
Yan Xiao
Research Fellow
National University of Singapore

Panelists:
- Shin Hwei Tan
Assistant Professor
Southern University of Science and Technology

- Baishakhi Ray
Associate Professor
Columbia University

- Andreea Costea
Research Fellow
National University of Singapore


05:30 – 05:40 pm

Closing

Miran Lee




Microsoft Research Asia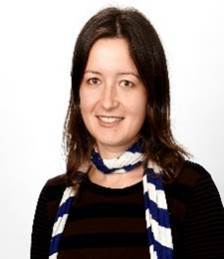 Aldeida Aleti is an Associate Professor and Associate Dean of Engagement and Impact at the Faculty of Information Technology, Monash University. Aldeida works in the area of Search-Based Software Engineering (SBSE). Her recent work is focused on assessing the quality of test suites generated by automated testing, investigating the strengths and weaknesses of Automated Program Repair techniques, and developing test Oracles for assessing the fairness of AI systems. Aldeida has served as a PC member and organising committee of both SE and optimisation conferences, such as ASE, ICSE, ESEC/FSE, GECCO, SSBSE, ICSA, etc. and has attracted more than $2.500,000 in competitive research funding, including a Discovery Early Career Researcher (DECRA) Award from the Australian Research Council.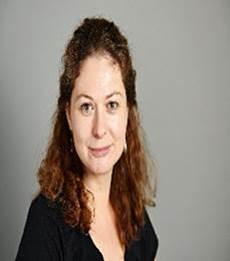 Marsha Chechik is Professor and Bell University Chair in Software Engineering in the Department of Computer Science as well as Acting Dean of Faculty of Information at the University of Toronto. She received her Ph.D. from the University of Maryland. Prof. Chechik's research interests are in the application of formal methods to improve the quality of software. She has authored over 200 papers in formal methods, software specification and verification, computer safety and security and requirements engineering. She is a member of IFIP WG 2.9 on Requirements Engineering, an Associate Editor in Chief of Journal on Software and Systems Modeling, and Vice Chair of ACM SIGSOFT. Marsha Chechik has been Program Committee Co-Chair of FM'23, ESEC/FSE'21, ICSE'18, TACAS'16, VSTTE'16, ASE'14, CONCUR'18. She has graduated 13 Ph.D. students, most of whom remain active researchers.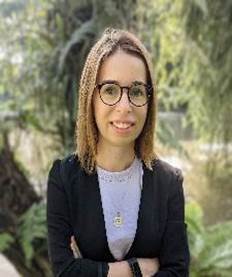 Andreea is a Senior Research Fellow in the department of Computer Science at School of Computing, National University of Singapore, where she has previously obtained her PhD from. She has always worked towards enhancing users and developers trust in software, with research interests spanning across the areas of Programming Languages and Software Engineering. She worked on various flavours of logic for formally verifying that software is memory-safe and secure, for reasoning about concurrent
programs, for synthesising safe code, and she is now using her experience in formal methods for designing technologies for automated program repair.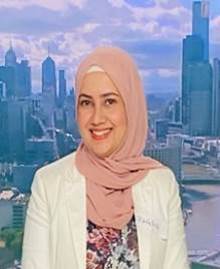 Rashina Hoda is an Associate Professor in Software Engineering at Monash University, Australia and a 'Superstar of STEM' (2021-22) selected by Science and Technology Australia. Rashina specialises in human-centered empirical software engineering and has introduced socio-technical grounded theory (STGT) for software engineering. She received an ACM SIGSOFT Distinguished Paper Award (2017) and Distinguished Reviewer Award (2020). She serves as an Associate Editor of the IEEE Transactions on Software Engineering, the SEIS co-chair at ICSE2023 and Workshop co-chair at ICSE2024. Previously, she served on the IEEE Software Advisory Board, as Associate Editor of Journal of Systems and Software, CHASE 2021 PC co–chair and XP2020 PC co–chair. More details on https://ddec1-0-en-ctp.trendmicro.com:443/wis/clicktime/v1/query?url=https%3a%2f%2frashina.com&umid=ae867ea6-9e45-433b-b768-b2594783b41f&auth=8d3ccd473d52f326e51c0f75cb32c9541898e5d5-73578c64522ec5be00e311d6e7675ec5104110c8.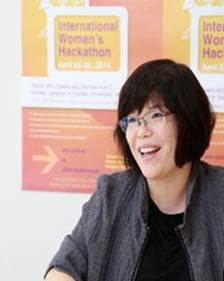 Miran Lee is a Director of Microsoft Research Outreach Group at Microsoft Research responsible for academic collaboration in Korea and the Asia-Pacific region.
Lee joined Microsoft Research Asia in 2005 as a university relations manager to build long-term and mutually beneficial relations with academia. She is based in Korea, where she engages with leading research universities, research institutes, and relevant government agencies. She establishes strategies and directions, identifies business opportunities, designs various programs and projects, and manages the budget. She works with students, researchers, faculty members, and university administrators to build strong partnerships, and works closely with the research groups at Microsoft Research, focusing on research collaboration, curriculum development, talent fostering, and academic exchanges. She has successfully run many global and regional programs such as Gaming & Graphics, Web-Scale NLP, Machine Translation, eHealth, SORA (Software Radio), Kinect, and Microsoft Azure for Research. She's currently leading 2 themes, 'Discovery' and ' Health and Life Science' as a member of global v-team.
Before her current role, Miran Lee co-founded Smart Systems, which specializes in IT outsourcing services in Illinois, United States. As CEO of Smart Systems, she successfully led the business with more than 100 percent annual growth. From 1993 to 2002, she worked at British Telecom Korea in various positions ranging from systems engineer to account director to vice president. Lee also worked at Samsung SDS, where she was responsible for International VAN (Value Added Network) businesses and led the International VAN business team. She started her business career as a system developer at General Electric Information Services, where she developed email, EDI, and in-house applications.
Miran Lee was an adjunct professor in the Telecommunication Department at Anyang University for two years (2001–2002).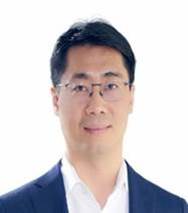 Dr. Liu Yang is currently a full professor in Nanyang Technological University, director of the cybersecurity lab, Program Director of HP-NTU Corporate Lab and Deputy Director of the National Satellite of Excellence of Singapore. In 2019, he received the University Leadership Forum Chair professorship at NTU.
Dr. Liu specializes in software engineering, cybersecurity and artificial intelligence. His research has bridged the gap between the theory and practical usage of program analysis, data analysis and AI to evaluate the design and implementation of software for high assurance and security. Many of his research has been successfully commercialized. By now, he has more than 400 publications in top tier conferences and journals, and 20 best paper awards and one most influence system award in top software engineering conferences. He has received a number of prestigious awards including MSRA Fellowship, TRF Fellowship, Nanyang Assistant Professor, Tan Chin Tuan Fellowship, Nanyang Research Award, ACM Distinguished Speaker, NRF Investigatorship and NTU Innovator (Entrepreneurship) Award.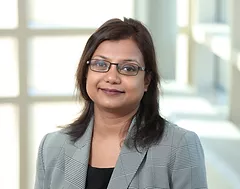 Baishakhi Ray is an Associate Professor in the Department of Computer Science at Columbia University, NY, USA. Baishakhi's research interest is in the intersection of Software Engineering and Machine Learning.
She has received the prestigious IEEE TCSE Rising star award and NSF CAREER award. Her research has been acknowledged by Distinguished Paper awards at ASE 2022, FASE 2020, FSE 2017, MSR 2017, and IEEE Symposium on Security and Privacy (Oakland), 2014. Her research has also been published in CACM Research Highlights and has been widely covered in trade media.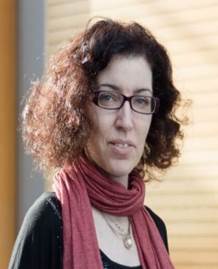 Julia Rubin is an Associate Professor at the Department of Electrical and Computer Engineering at the University of British Columbia, Canada and a Canada Research Chair in Trustworthy Software. She leads the UBC Research Excellence Cluster on Trustworthy ML. Julia received her PhD in Computer Science from the University of Toronto and worked as a postdoctoral researcher in the Computer Science and Artificial Intelligence Lab at MIT. She also spent almost 10 years in industry, working for IBM Research, where she was a research staff member and a research group manager.
Julia's research interests are in software engineering, program analysis, software security, and reliability of software and AI systems. Together with her research group, she develops solutions that enable construction of reliable software systems in an efficient manner. Currently, her work focuses on security and integrity of mobile and cloud-based systems, as well as on robustness, explainability, and fairness of AI systems. Her work in these areas won six Distinguished/Best Paper Awards at major conferences, including ICSME'22, ICST'21, ISSTA'18 and ASE'15.
Julia serves on program committees of several flagship conferences in software engineering, including ICSE, FSE, and ASE. She co-chaired the program committees of ASE'22, CASCON'20, FASE'17, SPLC'14 and ECMFA'14, served as an Associate Editor for the Elsevier Journal of Systems and Software in 2018-2019, was part of the IEEE TCSE Executive Committee, and chaired several award selection committees, such as IEEE TCSE New Directions Award in 2020.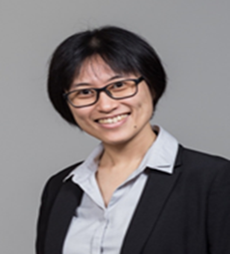 Vivy Suhendra is an Associate Professor of Practice at the School of Computing, National University of Singapore (NUS). From 2016 to 2022, she has been the Executive Director of the Singapore Cybersecurity Consortium, a programme for facilitating collaborative research and development between academia, industry, and government in the field of cybersecurity. Prior to joining NUS, Vivy was a research scientist at Institute for Infocomm Research, A*STAR, focusing on system security and content protection. She received her Ph.D. in Computer Science from NUS in 2009.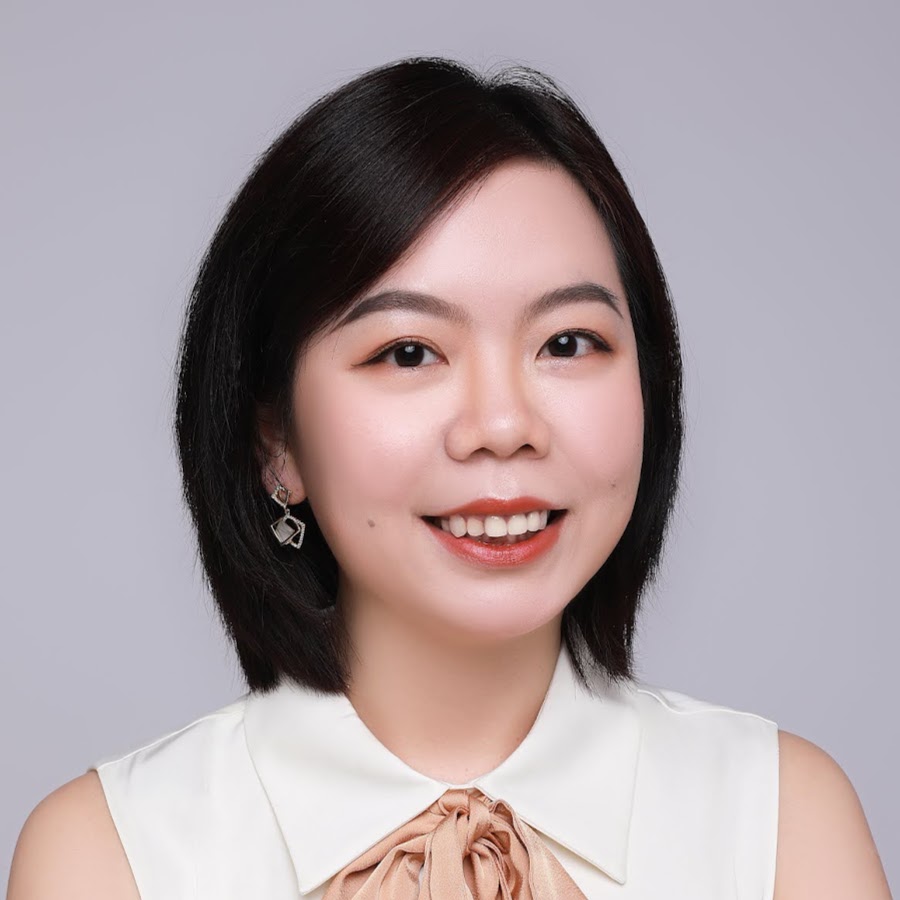 Shin Hwei Tan is an Assistant Professor at Southern University of Science and Technology. She obtained her PhD degree from National University of Singapore and her B.S (Hons) and MSc degree from UIUC, USA. Her main research interests are in automated program repair, software testing and search-based software engineering. She founded and co-organized the first International Workshop on Automated Program Repair. She won several prestigious awards, including Google Anita Borg Memorial Scholarship, Distinguished Program Committee Member at ASE 2020, and Distinguished Reviewer Award at FSE 2020.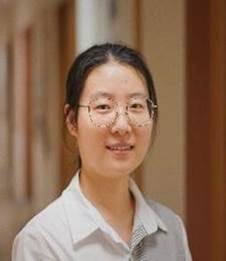 Yan Xiao is a Research Fellow at the National University of Singapore. She received her Ph.D. degree from the City University of Hong Kong in 2019. Her research focuses on bug localization and evaluating the trustworthiness of deep learning systems and AI applications in software engineering. More information is available on her homepage: https://yanxiao6.github.io/.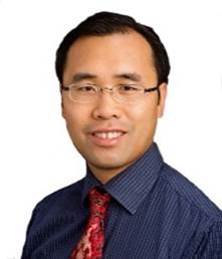 Tao Xie is a Peking University Chair Professor at the School of Computer Science, Peking University. He was a Full Professor at the Department of Computer Science, the University of Illinois at Urbana-Champaign (UIUC), USA. He is a Foreign Member of Academia Europaea, a Fellow of ACM, IEEE, AAAS, and China Computer Federation (CCF). He won an Xplorer Prize, NSFC Overseas Distinguished Young Scholar Award and its Extension Category, NSF Faculty CAREER Award, ACM SIGSOFT Distinguished Service Award, IEEE TCSE Distinguished Service Award, MSR Foundational Contribution Award, etc. His main research interests include software engineering, system software, software security, trustworthy AI.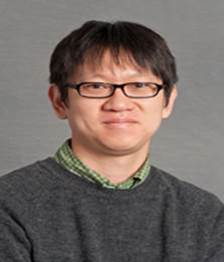 Dr. Shin Yoo is currently a tenured associate professor in Korea Advanced Institute of Science and Technology (KAIST), where he is leading the Computational Intelligence for Sofrware Engineering (COINSE) lab. He joined KAIST in 2015, after working at University College London, UK, as a lecturer (assistant professor) from 2012 to 2015. Dr. Yoo specialises in Search Based Software Engineering (SBSE), which uses various metaheuristics for SE tasks, as well as the use of wider machine intelligence for SE. He has published over 100 peer-reviewed papers in top quality venues, and closely collaborated with companies such as Samsung and SAP. He has received the 2017 ACM SIGEVO Human Competitiveness Award Silver Medal for his work on the use of genetic programming for fault localisation. Dr. Yoo is currently serving on the editorial board of ACM TOSEM and Springer's Journal of Empirical Software Engineering.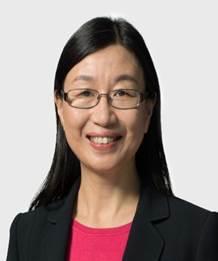 Dr. Dongmei Zhang is a Distinguished Scientist and Deputy Managing Director at Microsoft Research Asia, leading research in the area of Data, Knowledge, and Intelligence with research directions in data intelligence, knowledge computing, information visualization, and software engineering. In addition to conducting state-of-the-art research, Dr. Zhang's groups also collaborate closely and extensively with product teams at Microsoft, and have developed and transferred innovative technologies into multiple core products, creating high business impact.
Dr. Zhang joined Microsoft Research Asia (MSRA) in 2004. Prior to joining MSRA, Dr. Zhang worked at Microsoft headquarters starting in 2001, playing a key role in developing the Microsoft PhotoStory product. After joining MSRA, Dr. Zhang led the Digital Ink research. Her research team was active in the handwriting recognition research area, such as math equation recognition, chemical formula recognition, and East Asian language recognition. In addition to publishing at top conferences, her team collaborated with product teams to transfer the developed technologies and systems into a number of Microsoft products, e.g., the East Asian language handwriting recognition technology in Windows 7 and the Handwritten Math Equation Recognizer in the Education Pack for Windows XP (Tablet PC Edition), Vista and Microsoft Math 3.0.
Dr. Zhang founded the Software Analytics group at MSRA in 2009, and led the team to conduct cutting-edge research and technology innovation in an interdisciplinary area that spans across big data, machine learning, systems, and software engineering. In recent years, Dr. Zhang's groups have expanded their research into business intelligence. Their research and technologies have helped Microsoft Power BI to establish a technical leadership in Smart Data Discovery in the BI and data analytics market.
Dr. Zhang received her Ph.D. in Robotics from the School of Computer Science at Carnegie Mellon University. She received her M.E. and B.E. from Tsinghua University.
Call for Participation
The Ada workshop is a joint event with ESEC/FSE 2022, so we welcome participation of undergraduate and graduate students, faculty, researchers, and professionals who have interests in software engineering from all backgrounds and ethnicities.
If the above link does not work for you, please register at the alternative site here: https://forms.office.com/r/DxYbnszMGz